Fuel Tanks & Semitrailers are provided as per local country regulations & International Standards like ADR.
Top loading or Bottom loading application products are supplied from 1000 gallon upto 5000 gallon capacity on truck chassis and 5000 to 12000 as Semitrailer units.
Various options & accessories are available as per client's requirement like Multiple Compartment, Metering System, Stainless Steel or Aluminium Constructors, Hydraulic Drive System, etc...
Bottom loading system with International Standards and according to the local specifications e.g.: KNPC – Kuwait, ADNOC – UAE, Al Maha – Oman, Waqood – Qatar, Bapco – Bahrain, ARAMCO – Saudi Arabia.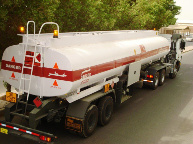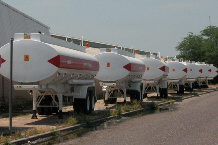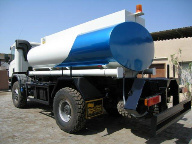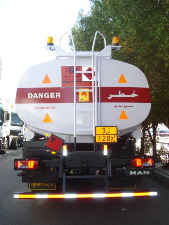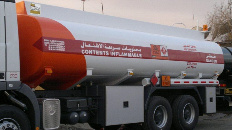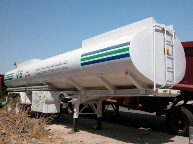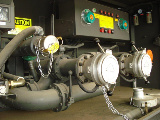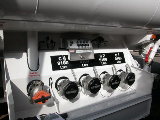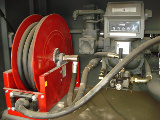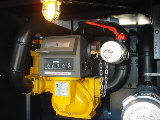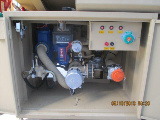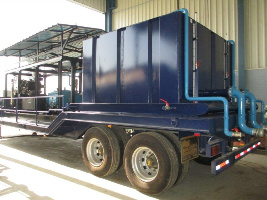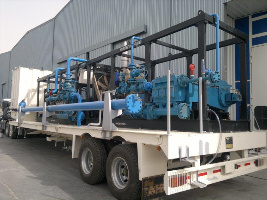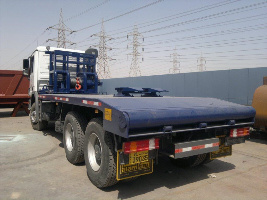 High Quality & Reliability Products for Oil Field Industries like Lowbeds, High Pressure Hydro Test & Flushing Pump Systems, Mixing Tanks, Mud Trailers, Winches, Skid Mounted Tanks & Special Vacuum & Jetting Trailers.
Among our years of services, we have supplied lots of equipment and services to our customer's who deal with Oil Field companies like:

Kuwait Oil Company (KOC)
Kuwait Oil Tankers Company (KOTC)
Kuwait National Petroleum Company (KNPC)
Joint Operations (JO)
Qatar Petroleum (QP)
Bahrain Petroleum (BAPCO)
And many contractors working with above listed companies.